Today, having a website is necessary for any business to remain competitive online and offline. A well-designed, developed, and well-maintained website is considered an epitome of trust and brand recognition. The internet today has become the major source that people use to find information just about anything and everything. Thus, you need to have a convincing online presence in the Middle East to make sure your customers think of you not only as one of the million brands out there, but also as a trustworthy one.
If you are in the healthcare business in the Middle East, the same goes for you. Many of us think there is not much need to invest in website design and development if you own a clinic or a hospital. And this is where they are wrong. If you are a healthcare professional and do not have a website for your clinic or hospital, you are missing out on a lot of opportunities. Not only just any website would do, you need to have a well-designed and developed website. Not sure you can handle this task on your own? Don't worry. This is not where your expertise lies. Just as you are a healthcare professional offering healthcare services through your clinic or hospital, there are many specialist web agencies that offer specialized web design services for your healthcare setting. Whether you have a hospital or a clinic or just practice independently, these healthcare specialist web agencies will help you design the best website possible, as per your specific needs, helping you reap all the benefits you are missing out for not having an online presence.
Why Do You Need a Specialist for Your Web Design?
A well-designed website is the first step towards building trust and credibility to help you generate more sales. Therefore, you cannot take any chances when it comes to choosing a professional for designing the website for your clinic or hospital. If you are still not sure why hiring a professional and experienced web agency is crucial to create a unique, creative and highly usable website design, here are some reasons that will help convince you delegate the task to the experts.
1. They Offer a Unique and Custom Design
Choosing a specialist web agency that has catered to the needs of the healthcare sector before to design your website is the safest thing to do. A professional web agency knows what design will suit your business keeping in mind the industry you belong to. Furthermore, they will create a custom design for you tailored to your specific needs. The design will be made in accordance with the end goal you have in mind. Do you want the website to help you gain attention from more patients? Do you want it to help your patients gain all the information they want about the advances in the medical field? Do you want it to serve as a platform to connect you with your patients and answer any questions they might have regarding your practice and service? All these things will be catered to when you have a professional digital agency by your side that keeps you in the loop at every step of the website creation process.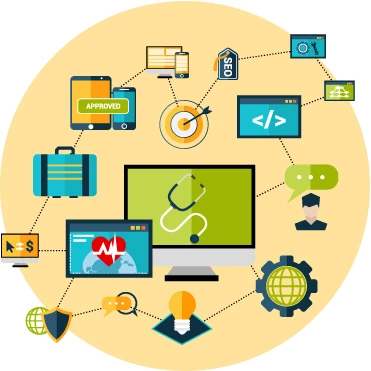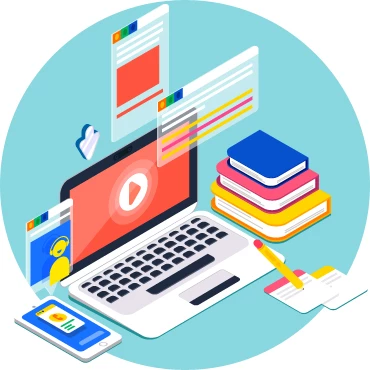 2. They Take Care of All the Visual Needs
It is important to hire a professional web agency to design your website as they take care of all the visual aspects and properties of the website. They will keep a close eye on how the website looks and if it is as per your specifications. Furthermore, they also work on the navigation, making the interface easy to use and navigate. This allows the user of the website to easily navigate through the website and find the information they are looking for without having to spend a lot of time in searching for the information. Thus, your website visitors will not be bombarded with crowded text and loud colors, which they don't like when they are looking for specific information. In addition, a professional and expert web designer will make sure that all the aspects of your healthcare website, including but not limited to the navigation, text, and color scheme are user-friendly.
3. They are Experienced
You don't want to be dealing with amateurs when designing a website for your clinic or hospital. You are a seasoned professional and your website should depict the same to your audience. When you get the services of a professional and highly experienced web design agency that has previously worked in the healthcare sector, you can be sure that they will offer you the best services keeping in mind the web standards, as well as doing everything according to the industry you are in. You don't have to make them learn as they are already experienced. This makes it much easier working with them compared to working with amateurs.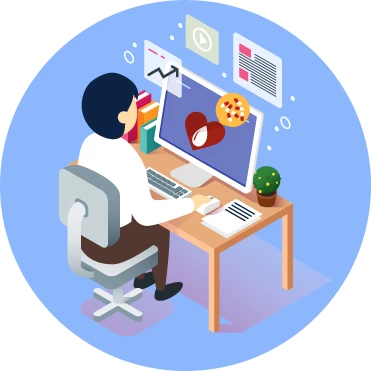 4. They Work Under an Established Process
Building a well-designed website for your clinic or hospital is not a simple task. However, with careful planning, the process can be streamlined and completed effectively. It also ensures that none of the important tasks and details are overlooked. When you are working with a professional and experienced web agency, they will follow a definite procedure to ensure everything goes as planned. Typically, the process involves the following steps:
Discovery
Strategy
Design
Build
Test
Launch
Report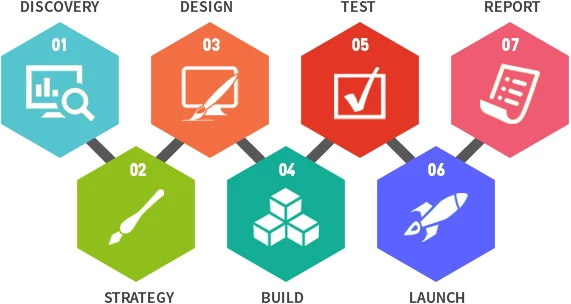 Right from conception, until the website goes live, everything will be taken care of in the most professional and streamlined manner when you give the task to a professional and experienced healthcare specialist web agency like KASIT. We are here to help you right from the conception of the website to making it go live and after service as well.
KASIT is based in UAE with offices in Sharjah, Saudi Arabia & India and servicing clients all over the Middle East region with best digital marketing & eCommerce, cybersecurity and managed IT services.