We are in the digital age. No business, big or small, can survive without digital marketing efforts. This goes for all sectors and industries. One of the industries that are commonly neglected when it comes to digital marketing is the healthcare clients in UAE. The digital marketing efforts of healthcare companies in UAE are growing with each passing day, with more people getting to know about the importance of digital marketing. We have seen the healthcare digital marketing industry of UAE growing a lot in a short span of time. There are many companies offering digital marketing services for the healthcare industry, and choosing one for your healthcare business has become nothing less than an ordeal.
KASIT is a leading healthcare digital agency within the healthcare industry in the Middle East. We have a strong passion for digital marketing and have helped numerous healthcare companies with their digital marketing needs.
Not sure why to choose us?
Here are some reasons that make us different from other digital marketing companies in UAE
We Are Passionate and Innovative
The team at KASIT has a strong passion for creativity and innovation. What makes us a brilliant digital marketing company is our constant search for new ways that can help our healthcare clients in UAE not only achieve their marketing goals but also improve their bottom line.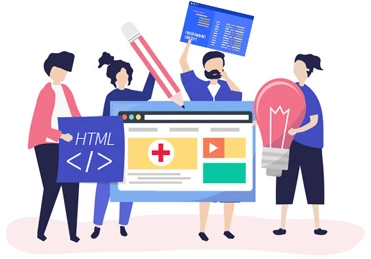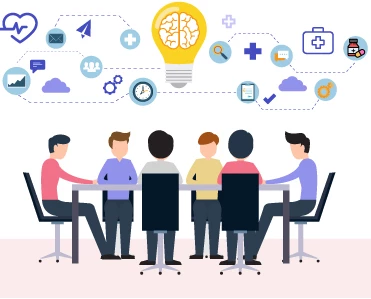 Focused Results
At KASIT, we are dedicated to providing our clients with focused results. What makes us successful and popular among healthcare companies in UAE is that we offer our clients focused results. We always make sure that we understand the requirements of our clients and give them the digital marketing solutions that no one else provides. We are always determined to offer our clients something that exceeds their expectations, and our results speak for themselves.
We Know the Ins and Outs of a User's Journey
Healthcare sector is very different from all the other industries. The digital marketing needs of a healthcare company is not the same as that of a manufacturing company. Therefore, the digital marketing approach taken by hospitals and other healthcare companies is also different. As our prime focus of digital marketing services is the healthcare sector, we understand the ins and outs of this industry. We know what user experience a healthcare website should provide to its clients. What SEO elements need to be implemented and where.

With us, you will be able to give your clients, both prospective and current, what they are looking for. And they are likely to keep coming back to you when they get every information they need easily.
Get in touch with the experts at KASIT for all your digital marketing needs. We offer great digital marketing services for healthcare companies in UAE and the world over.