Every healthcare professional in the industry is going through the phase where they are worried about the so-called association fees or most commonly called referral fees or cuts that are handed out to get new patients. The practice is not strictly legal, on top of it also hampers the credibility of your brand. There has not been much change in the practice for as long as we know but with the changing behavior of patients in the digital age, new avenues have opened up for you to have direct patient reach and reduce the reliance on referral patients business.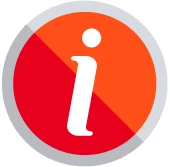 Do you know that more than 39% of the GCC population go online when they are looking for health information?And, as many as 90% of the appointments booked online actually lead to patients visiting the healthcare facility.
As a healthcare service provider, you already have enough on your hands to give the best care to your patients. And we are sure many of you don't have the time to care about things like building a user-friendly and engaging website, search engine optimization, or patient acquisition. To most of the doctors and other healthcare professionals, digital marketing might seem slightly overwhelming. It is a difficult and daunting task to pursue and accomplish, especially when you don't have any experience whatsoever in the field.
Imagine how much you are missing on if you do not have a presence in the online world. With an increase in awareness about the benefits brought up by digital marketing, and having a well-maintained and updated website, things seem to be getting into the right direction. The growing acceptance and popularity of digital media amongst patients and their using them to find the best healthcare organizations has made the healthcare organizations think about why they need to start investing in digital marketing. One of the biggest benefits it brings to your healthcare organization is the natural flow of patients. You don't have to look for an intermediary to bring more customers to you when your digital marketing efforts automatically bring in plenty of them.
The Digital Journey to Wellness
A large part of the population in UAE owns a smartphone and use it to search for various things over the internet, which means that at least 56% of the people use the internet one way or the other to search for the best healthcare organizations and the services they offer.
According to a survey conducted by Social Beat on the healthcare choice decisions of customers based on online information, 96% of the respondents said they find the online rating of the doctors useful in making their decisions. If you don't have a website or any digital media presence, you only have a limited number of ways to reach your customers. You can either wait for patients to come in through word of mouth marketing, or pay a third party a referral fee to bring in more customers. Having an online presence, on the other hand, means you will be able to reach more customers directly and vice versa. The intermediate fee you were paying to this third-party is eliminated.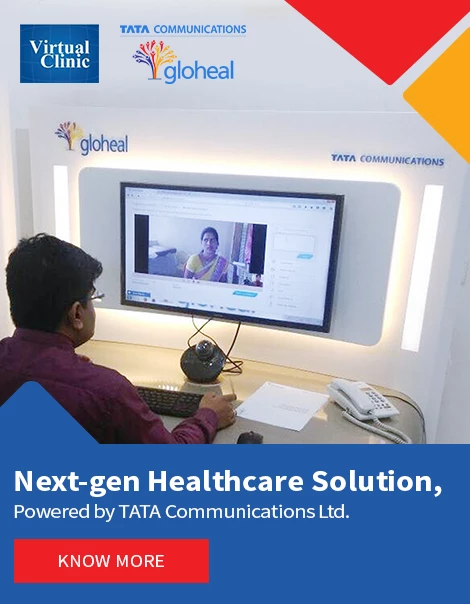 The cost of operations for providing healthcare is rising exponentially, especially post covid. Healthcare staff is at exposure along with the patients, it means that to enable the healthcare business continuity, you need to adapt to a digital way of connecting with patients.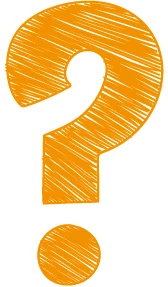 Are you thinking of taking time out for your digital marketing as well?
Do you think it's time to build your website to attract more customers "directly" and provide them all the information they need?
It's never too late. Let's understand the benefits of having a website and directing digital marketing efforts for your healthcare business and the way to go about it.
Reach More Patients Directly
Having a strong digital presence helps you connect directly with the people who are searching for healthcare organizations online. Thanks to the advances in digital marketing, more people today are able to get all the information they need about literally anything in the digital world. With the help of digital marketing techniques like SEM and SEO, you can easily design content specifically targeted to your niche audience. This lets you target your marketing efforts to your niche, which helps a lot in reducing the cost of patient acquisition. You are paying peanuts to get some marketing done online and are getting a lot of customers in return. Another benefit it offers is helping you reach your patients directly without having to pay for commission and referral fees to the third parties. Not only does this allow you to reach your target audience more effectively, but also helps you in reducing the cost of operations with no major investment whatsoever. This is a win-win for you.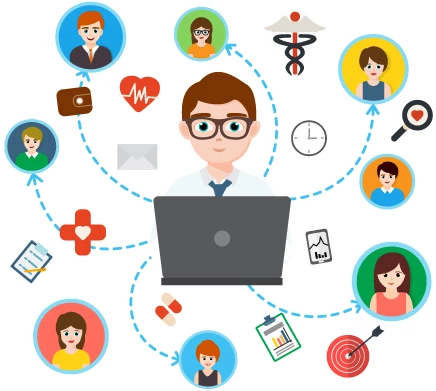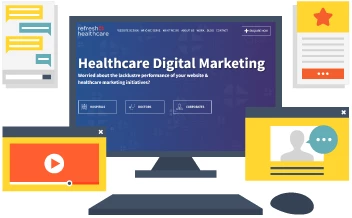 Having a Website is Important To Plan for Long Term Branding & Patient Reach
In the digital world of today, the most convenient thing for the patients looking for a specialized healthcare service is searching it up over the internet. They don't have time to ask for recommendations from others or wait for some third party to refer you to someone. They will simply go over the internet and type in a search query about the service they require. Imagine your name not showing up anywhere. Not having a website, where affecting other aspects of your business, also limit the possibilities of attracting more customers, and that too, directly without involving any referral fee or other costs.
Tips to Attract More Patients to Your Healthcare Service Directly
Websites play an important role in directing more patients towards your organization directly. They help attract the patients by offering them information and telling them what your healthcare organization offers. They might make an appointment there and then if they find you are suitable for the service they are looking for.

But, is just having a website or minimal digital marketing efforts enough?
No! You need to have a well-designed, well-maintained, and regularly updated website and digital marketing efforts to keep the patients coming to you. People use the internet to search for the answers to their questions. Thus, to be able to make it to their list of prospective healthcare service providers they might choose, you need to give them the information they are looking for. For this, having quality content on your website and having directed, well-planned and well-executed digital marketing efforts is very important. It is also very important for your website to be user-friendly. People remember a user-friendly digital experience and rely on such websites for their future needs as well.
Also, you need to invest in the SEO efforts as well. This is where digital marketing comes in. Not many people go past the first page of the search engine results when they are looking for anything over the internet. Thus, to make your presence felt, you need to be there on the first page, preferably at the top of the search results. This is where you are going to get the majority of your direct customers. To achieve this, you need to have experts working on your search engine optimization. With the right keywords, quality content and the right placement, you can reach the top in some time.
Remember, SEO is not a luxury anymore. If you want to run a successful healthcare business, investing your time and efforts in SEO is necessary.
Join the Digital Age with Us, Create Long Term Brand & Save Payouts on Commissions
Remember, SEO is not a luxury anymore. If you want to run a successful healthcare business, investing your time and efforts in SEO is necessary.
KASIT is based in UAE with offices in Sharjah, Saudi Arabia & India and servicing clients all over the Middle East region with best digital marketing & eCommerce, cybersecurity and managed IT services.